Flygildi Emerges from Stealth at DroneX 2023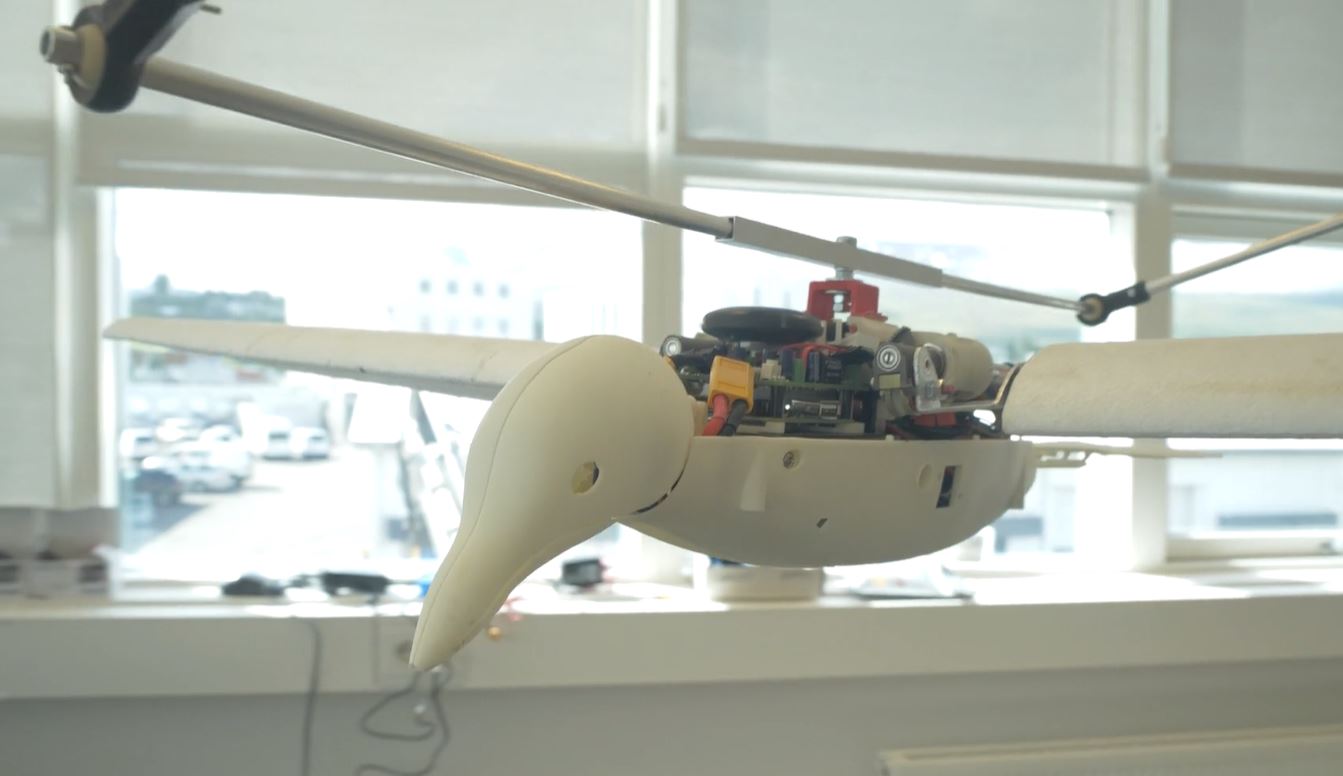 26 September, 2023 – DroneX Expo, London, Stand E-76 – Flygildi (Reykjavík, Iceland) – an innovative startup developing the world's first UAV to look and fly like a bird – today emerged from stealth at the acclaimed DroneX Expo with a unique new drone that looks and flies just like a bird.
Designed for a range of civilian and military applications, Flygildi´s Silent Flyer surveillance drone aims to fill the gap left by conventional UAVs by using wings instead of rotors for propulsion, making it stealthy and quiet as it flies overhead just like a bird.
Demonstrating the Silent Flyer drone publicly for the first time at DroneX, Flygildi's design uses morphable, flapping wings for both propulsion and maneuvering – rendering this bio-inspired robotic bird a disruptive new offering amongst commercially-available drone solutions.
Inspired by nature, the Silent Flyer is a unique and patent-protected design that can be designed to mimic a wide range of avian species, with the first iteration of the prototype designed to mimic a seagull in shape and incorporating AI-backed flying patterns.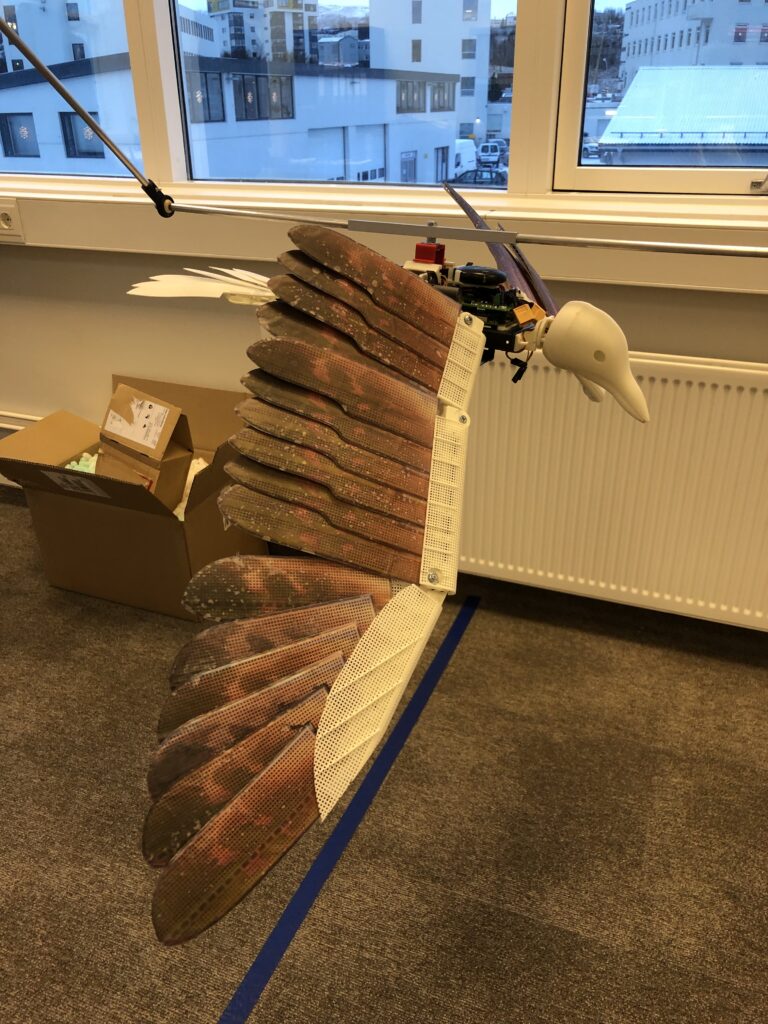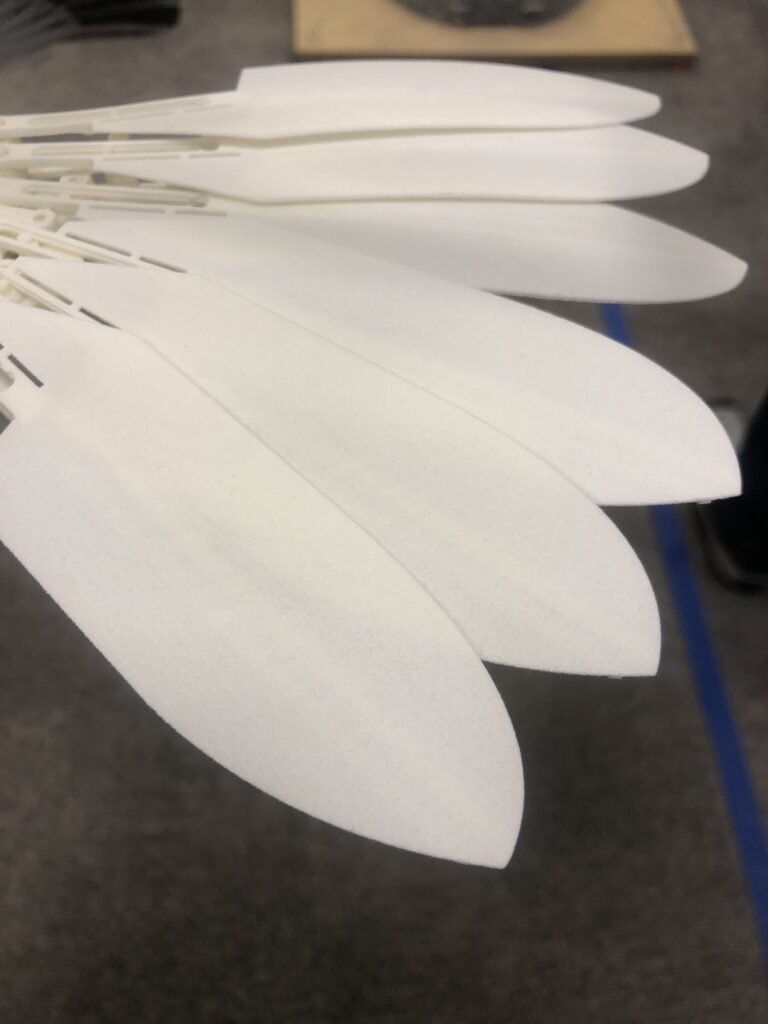 Initially created for defense applications and covert enemy troop monitoring due to its bird-like visual appearance and movement characteristics, the Silent Flyer is also ideally-suited for civilian security and surveillance scenarios in which covert operation is essential or beneficial. Such scenarios include monitoring crimes such as human trafficking, drug trafficking, environmental crimes, animal poaching, and other types of criminal activities that tend to evade noticeable observation.
Silent Flyer can be a particularly essential tool in border monitoring and migration management, as well as in fishing vessel surveillance, helping to detect illegal fishing, fish dumping, maritime pollution, or performing emissions monitoring. Whenever the presence of a noticeable observer would prevent or handicap successful crime fighting, the Silent Flyer can be the tool of choice.
Flygildi has partnered with Purdue University to test the prototype Silent Flyer and is working closely with a range of other partners to bring even more cutting-edge tech to the UAV, including fellow Icelandic startup Nanom <www.nnom.com>. Flygildi are exploring the integration of Nano-enhanced Structural Energy Storage from Nanom, which turns the carbon fiber body parts of the Silent Flyer into a supplementary battery. This can positively enhance both the design and energy storage for the UAV, as the wing armature can now actually store energy without the need for additional Lithium Ion batteries.
The Silent Flyer has always been envisioned since Day 1 of its first sketches to be a defense-oriented UAV, never designed to carry offensive payloads, to be used by aggressor nations in a conflict or in any form of INTERPOL-defined criminal activities. As such, the vetting process to purchase a Silent Flyer will be both extensive and unyielding.
Governments of NATO Nations are welcomed, as are allies of the Alliance. Countries under illegal attack by aggressor nation-states will also be considered acceptable customers. Countries planning to use Silent Flyer must adhere to these guidelines as part of the contractual agreement to purchase the UAV.
Details on the Silent Flyer may be found at www.silentflyer.tech – pricing and availability have not yet been released by Flygildi. Videos and other assets may also be found at the company website.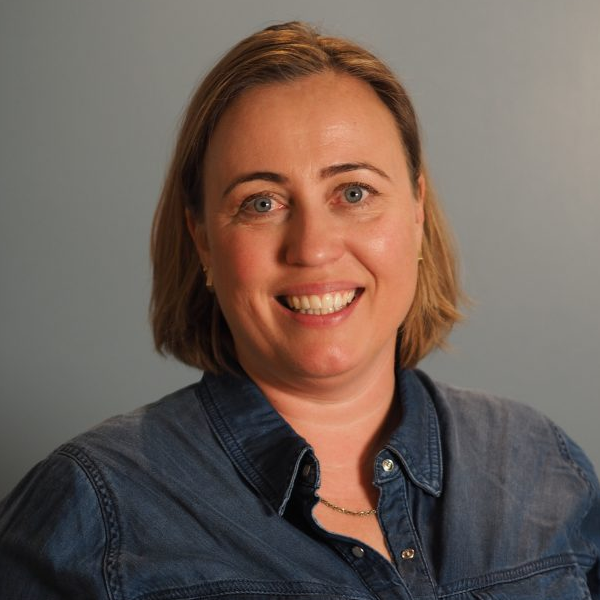 Flygildi ehf is a Reykjavík, Iceland-based startup that is developing the Silent Flyer – the world's first intelligence-gathering, bio-inspired Unmanned Aerial Vehicle (UAV) that looks and flies like a bird. Protected by worldwide patents, Silent Flyer is unique amongst airborne intelligence tools and is designed for a myriad of defense, law enforcement and border protection applications. The Silent Flyer will actually fly by flapping its wings, effectively impersonating a bird to all observers. With room for additional small payloads in addition to recording devices and cameras, the Silent Flyer is a cost-effective tool designed to help preserve lives in peacetime and warfare alike. Learn more at www.silentflyer.tech.
Flygildi and Silent Flyer are trademarks of Flygildi ehf. All other trademarks and registered trademarks
previously cited are hereby recognized as the property of their respective owners.
Interested media should contact Flygildi PR Counsel Jonathan Hirshon at jh@horizonpr.com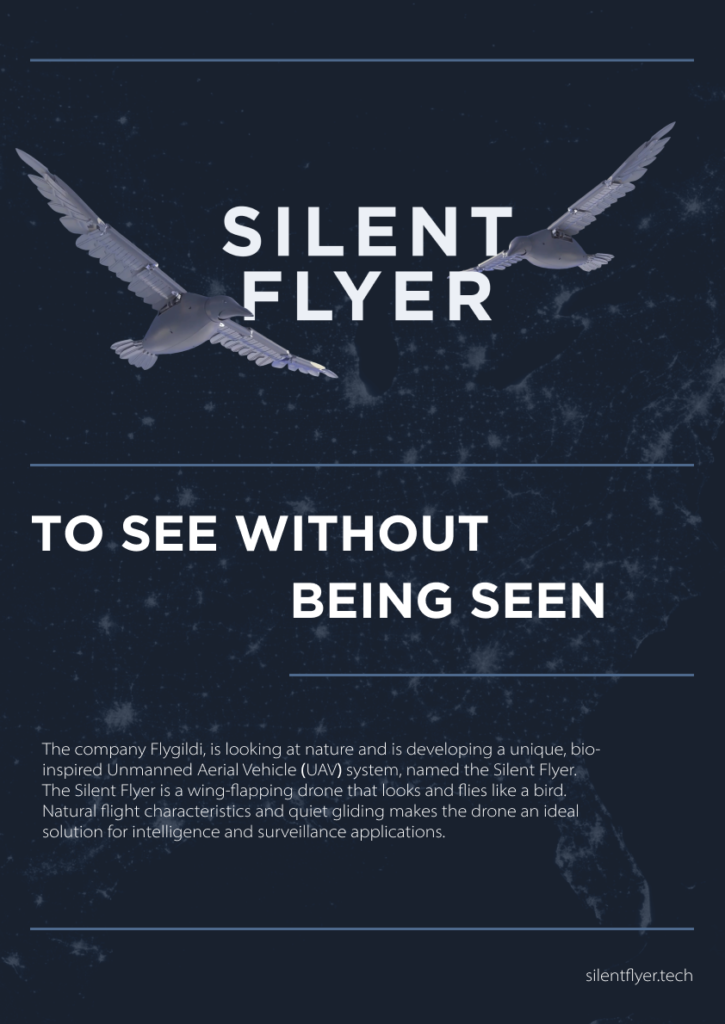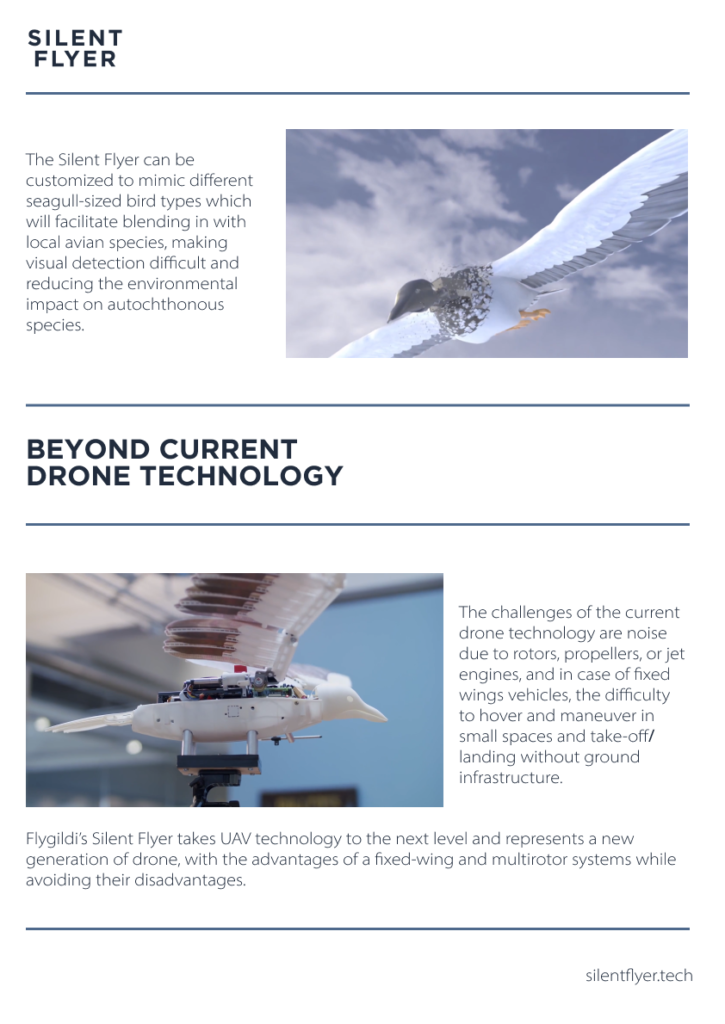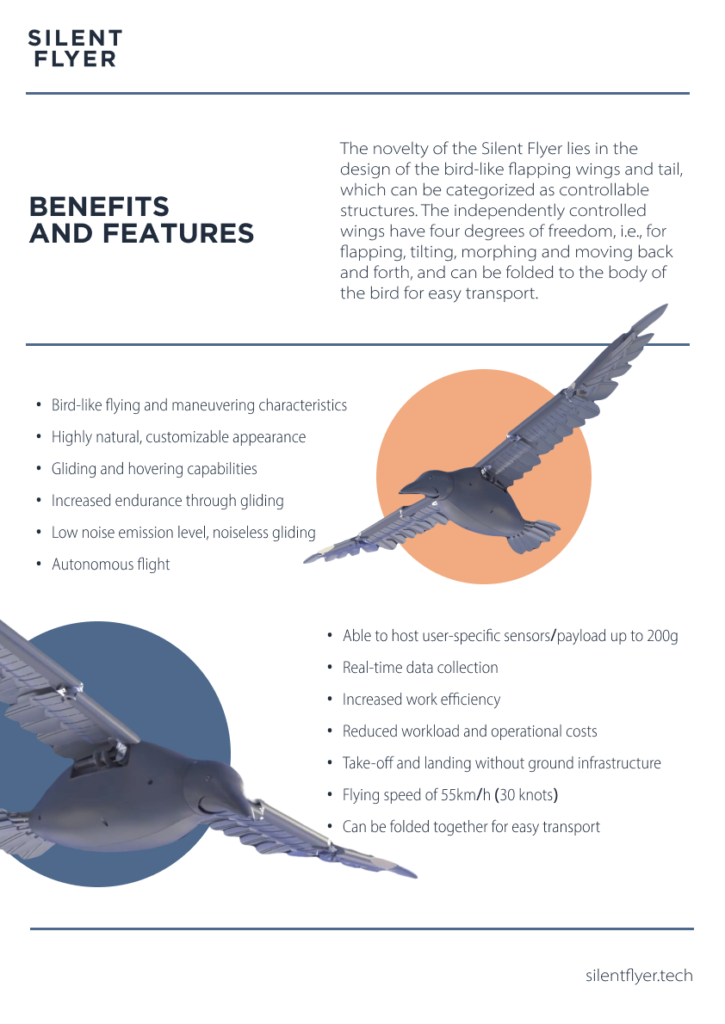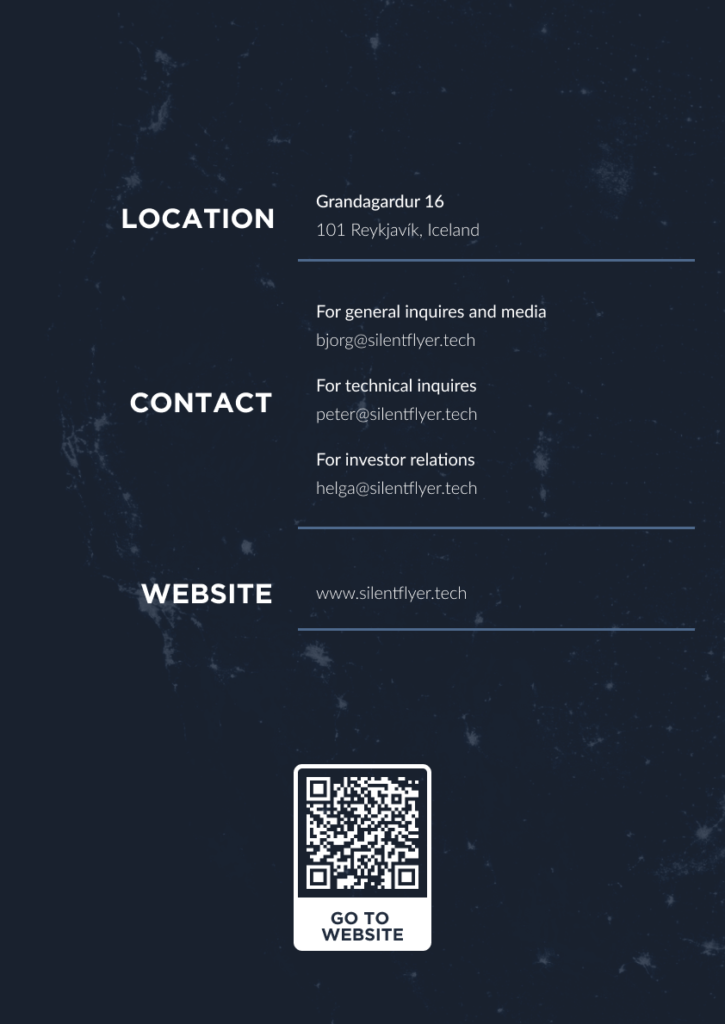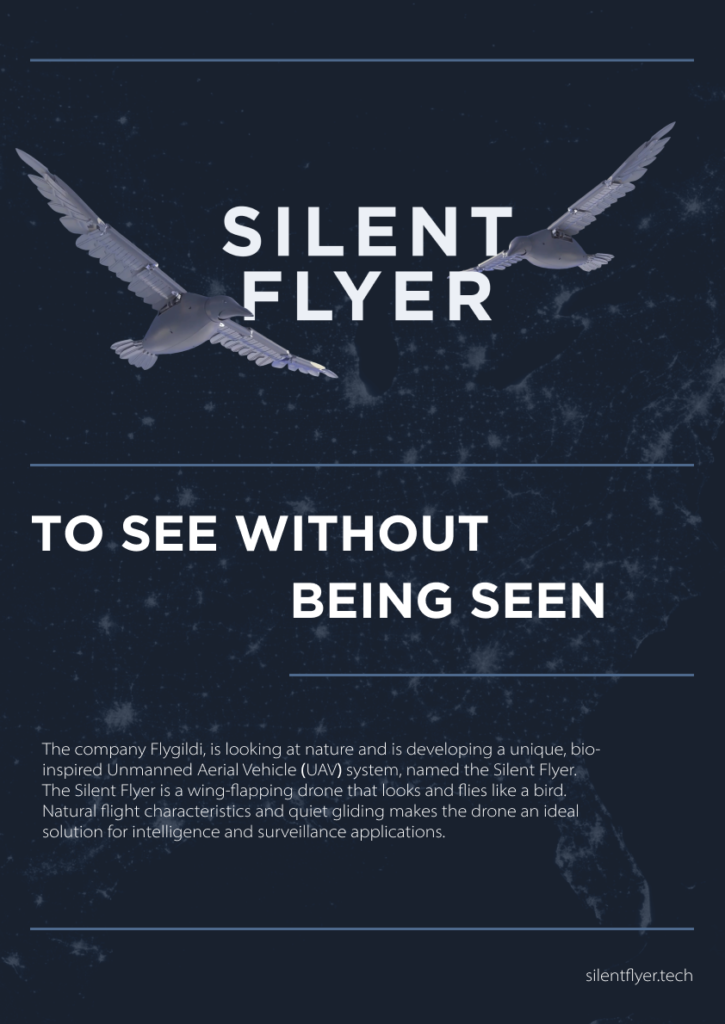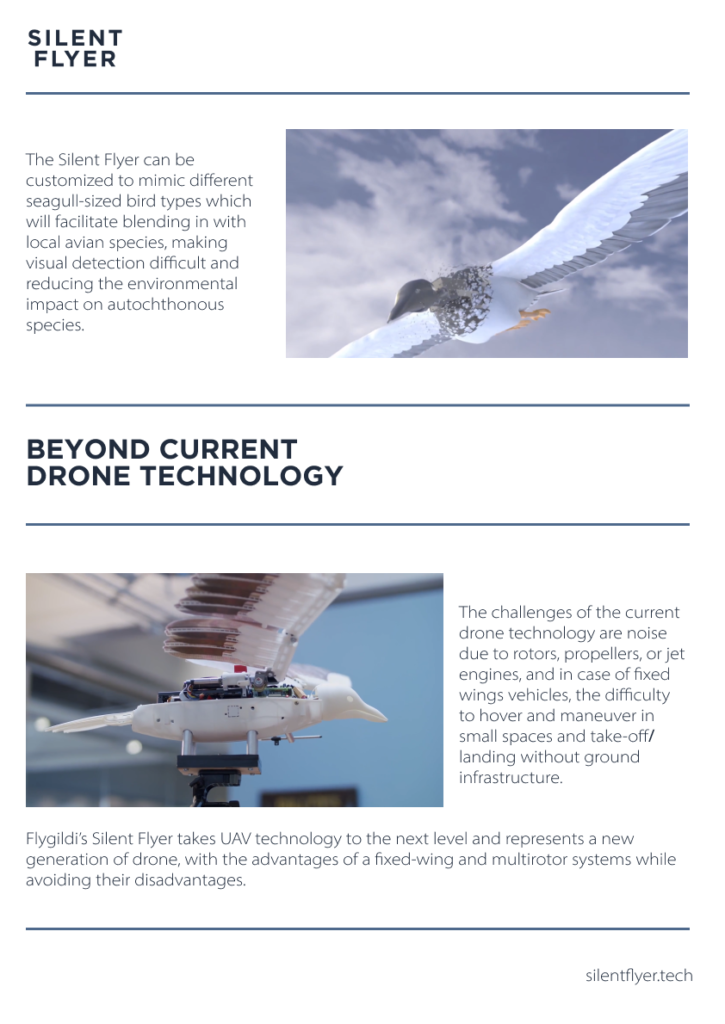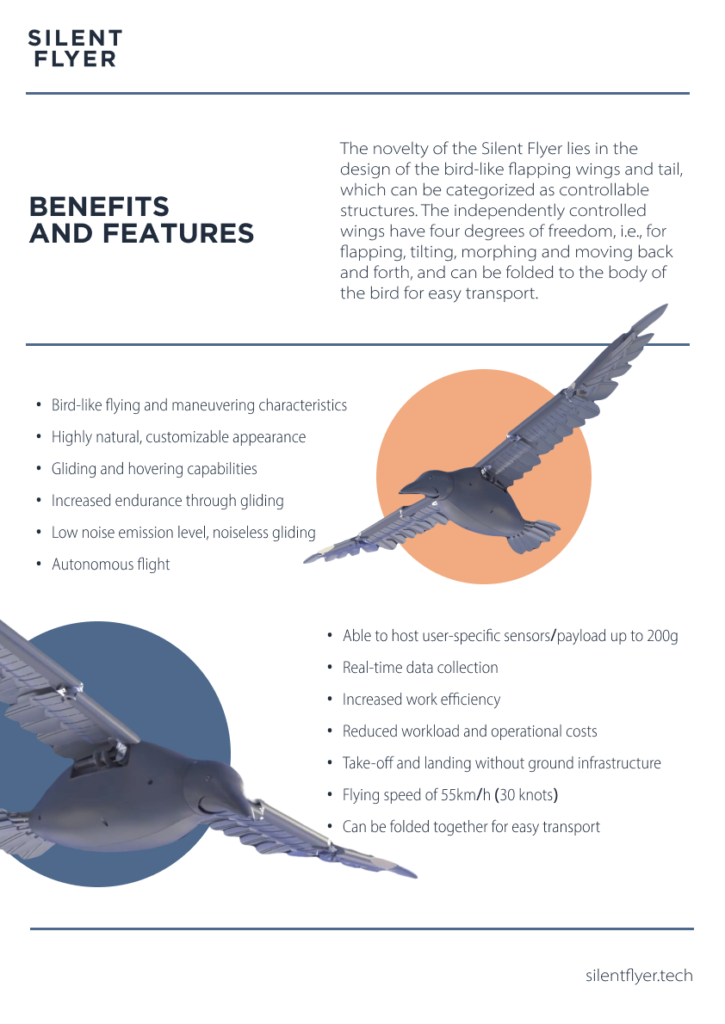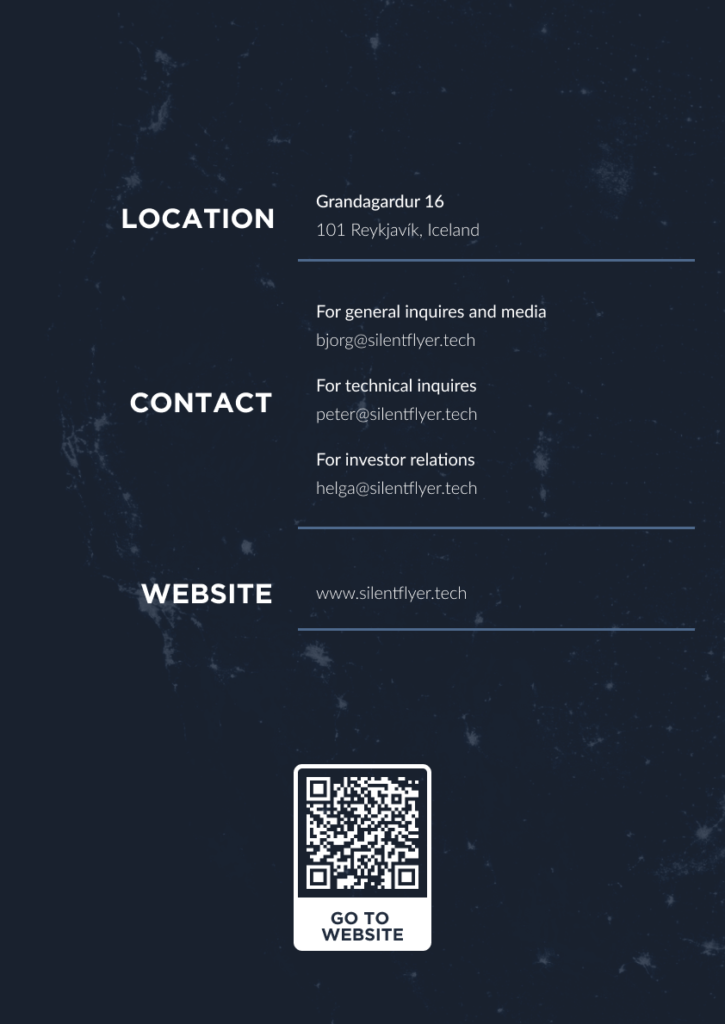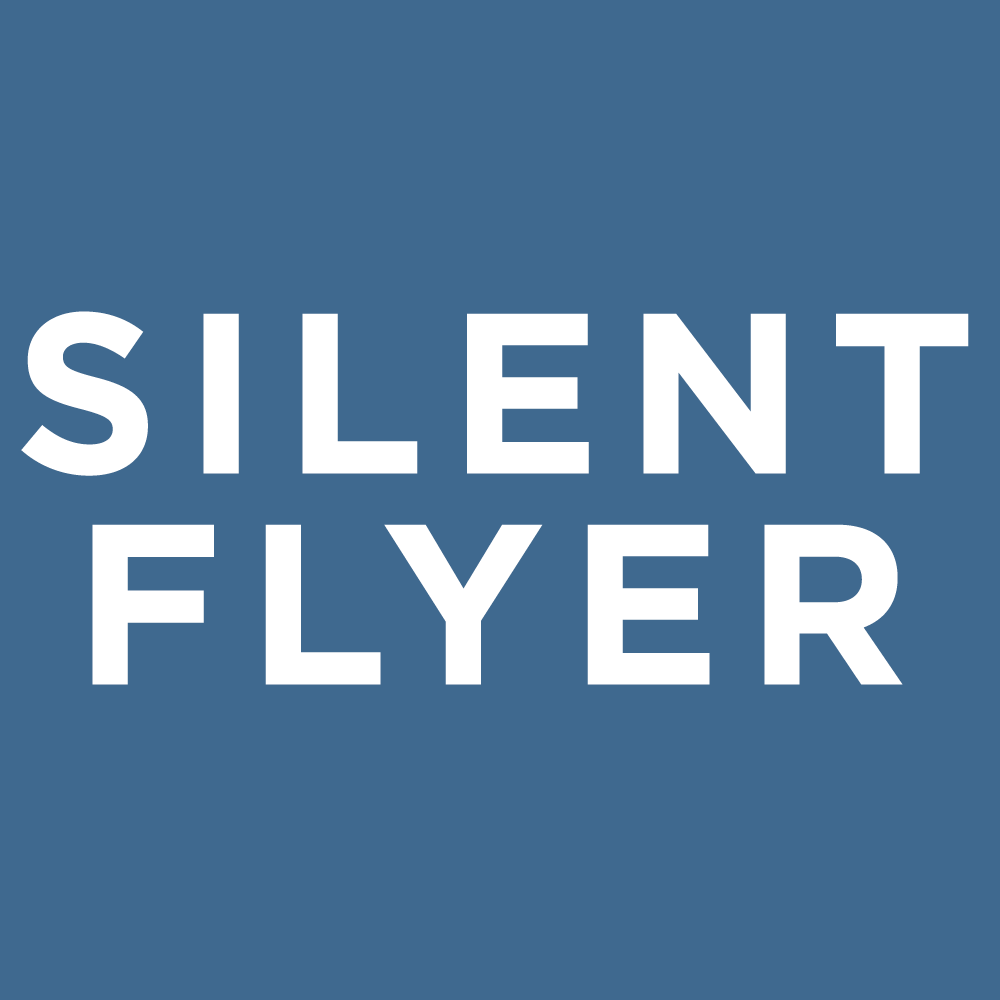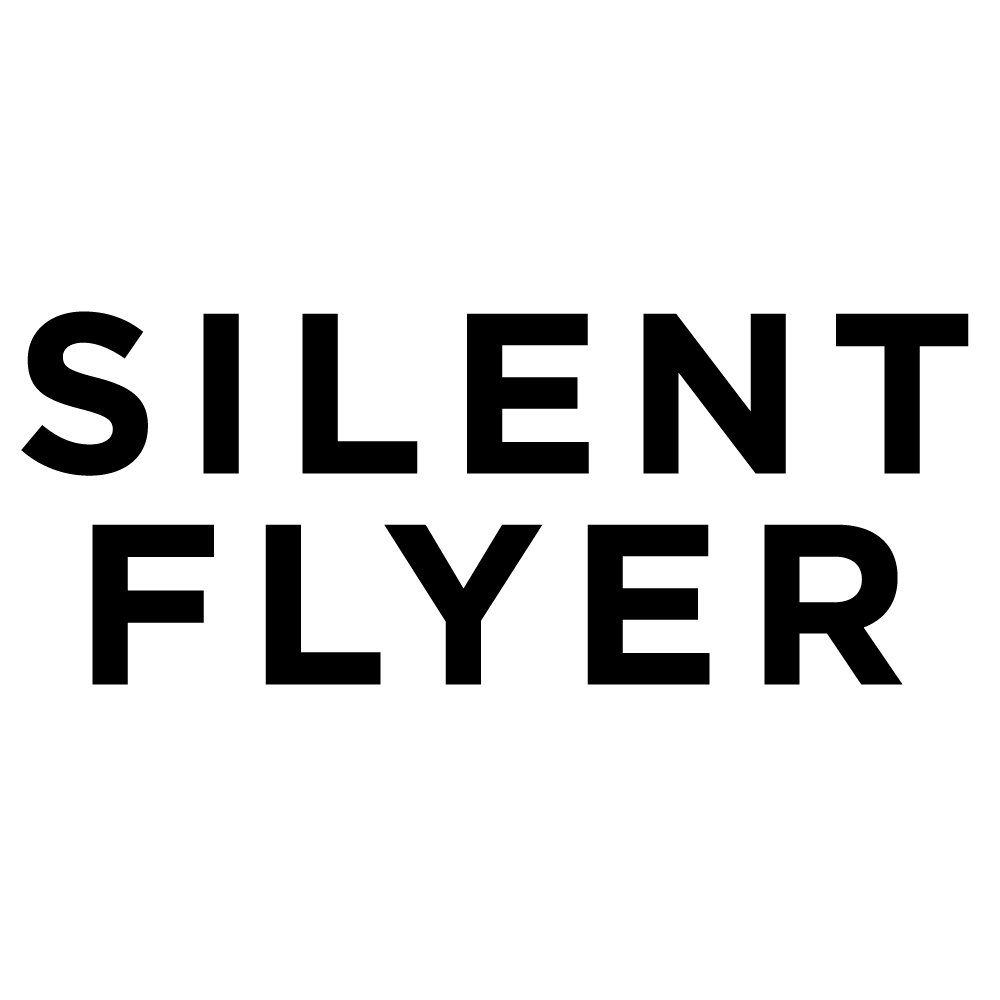 General inquiries and media